SUMMER FISHING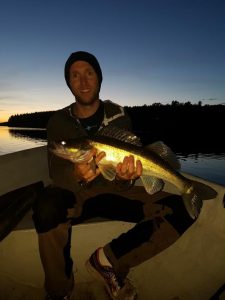 Catch your lunch or dinner in the lake Solgen, all you need is to get a so called "fishing-card" (read more under Links and More Info) and try your luck in fishing.
Solgen is one of the best lakes in Sweden for fishing zander, so there's a great chance of getting the biggest one in a lifetime here.
You can rent a boat – with or without a motor- in advance, just to certain having one during your stay or you could rent one while you are here (for current prices, just send email to us).
Fishing-cards are available to purchase 100 meters away, in Åsa Fishingfarm,
It is open daily from may to september, where you can buy ice cream and certain fishing-gear aswell. Children under the age of 15 get to fish for free.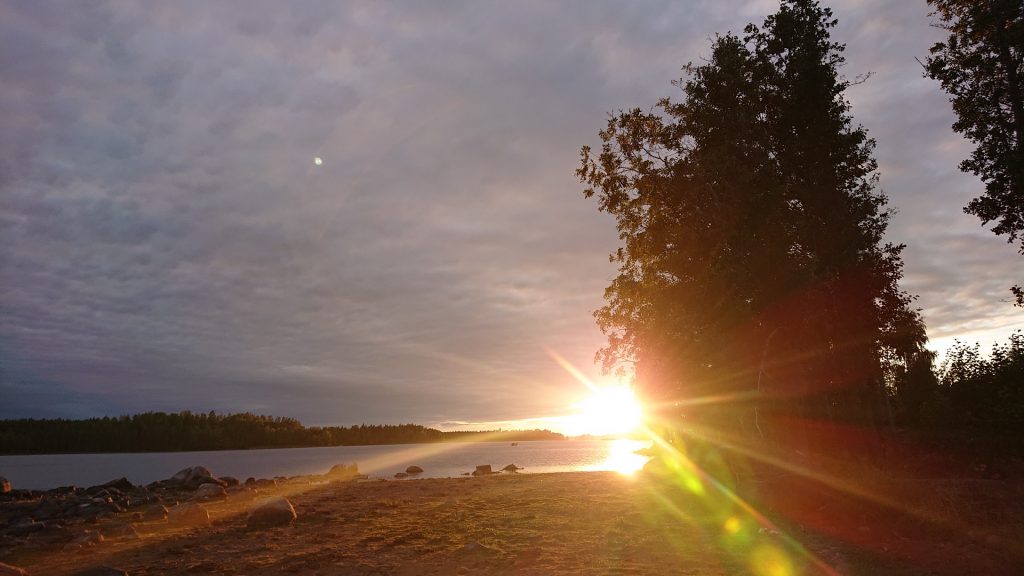 We strongly recommend you to take the boat out to one of Solgens several islands, sit down on a rock and watch the sun setting over the lake and enjoy the beautiful surroundings.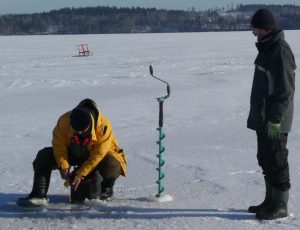 WINTER FISHING
It is an unforgettable experience to walk on a frozen lake, drill a hole an sit down to fish.
One of the winter's best familyactivities!
The children can go ice-skating when they are done fishing and when hunger sets in light a fire on the ice, grill a sausage ore two and zip a warm drink.
WHEN BEING OR RIDING OUTDOORS, BE AWARE OF THE RIGHT-OF-PUBLIC-ACCESS.
All activities occur at your own risk.
Read more about the Right of public access: Naturvårdsverket