Welcome to Åsa Farm every season of a year!



Our farm and the surroundings offer 365 days per year a wonderful place in nature.
Have a look at our homepage and see what you can do at our place or nearby.
Welcome to contact us with your questions or bookingsenquiry.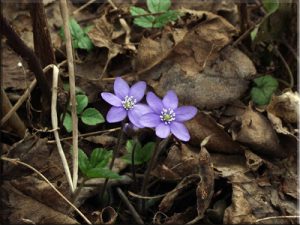 The spring in Åsa is something very special, when the snow is melting and the migratory birds are returning in thousands. If you are here during this spectacular time you will be struck with amazement by all the awakening life after the long winter sleep. The bird´s singing is something you must experience.
For those who enjoy nature and the outdoor we strongly recommend to visit us in springtime. You can take walks in the nearby forests and listen to the birds or why not take a picnic basket on a bike ride along the Astrid Lindgren Trail?
The summer in Åsa provides beautiful nature and the closeness to many fun and exciting family-activities. You are welcome to experience horse riding, hire a boot, swim in the lake Solgen, make a barbecue, hire bicycles, and lots more!
The yard-house is located far away from public roads, giving parents an environment to relax or read a good book while their children run and play. Why not take a boat ride on Lake Solgen an hop on to one of lake´s many small islands.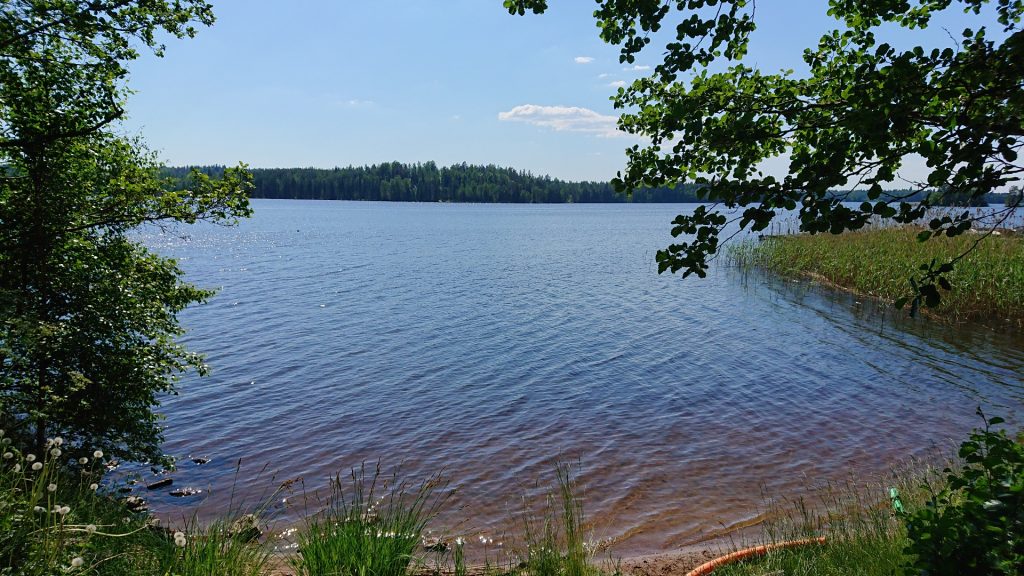 A "must do" activity for families that stay with us in summertime is "Astrid Lindgren´s World" which lies in Astrid Lindgrens own city (where she was born) Vimmerby, approximately 56 kilometers from Åsa Gård.
– Astrid Lindgren´s World Klick on this Link
Autumn, with all the leaves changing colors and the tranquility that lays itself over Åsa Gård is a mental relaxation which in today´s society is a well-needed but rare experience.
The estate´s unique location of a few kilometers to public roads is today a unique phenomenon, even for us in the deepest part of Småland.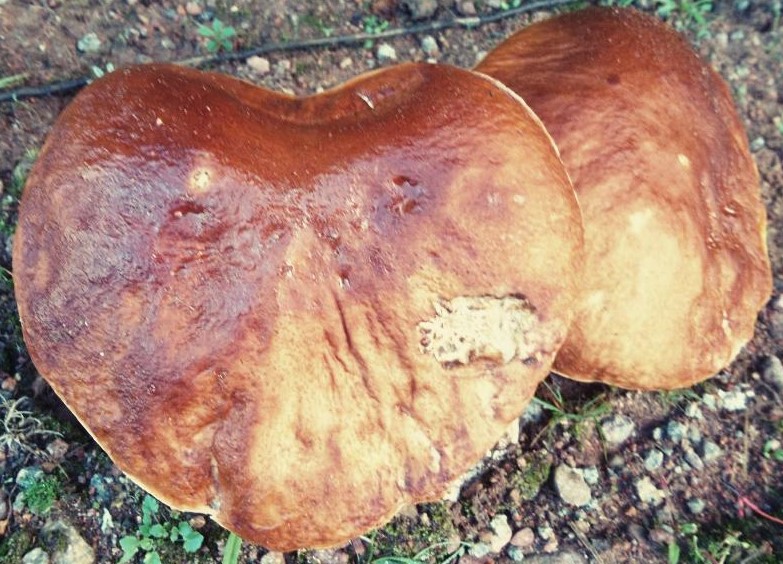 We recommend to the ones being a bit stressed out and wanting experiencing real relaxation to come to us during fall. Why not take a basket and go out in the surrounding forest to pick mushrooms.
There is one exception: The second weekend in October and one week forward occurs another of the Fall´s big events in all of Sweden. It is the annual hunting of the moose! During this time we do not recommend wandering around in the woods.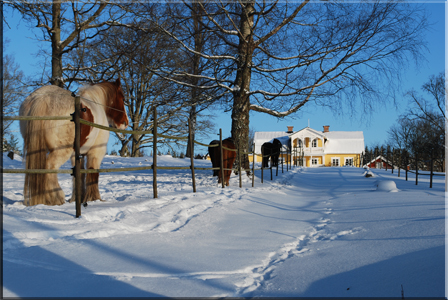 Åsa Gård is situated 208 meters above sea level on the highlands, which makes it one of the places most certain to experience snow in the south of Sweden.
Winter has a lot to offer here; from great skiing to winter-fishing. Our guests are often amazed by how fantastic it is to see the glimmering starry sky a winter evening when one´s sight is not disturbed by any streetlights or lights from nearby cities.
For the ones who like to do slalom-skiing, there are three ski lopes within a radius of 40 kilometers. The slopes are relatively small, but, the other hand, you do escape long queues and crowding.
Read more about skiing on the slopes on:
Kettilsås
Valbackenalpina
Asbyalpina
Read about how nature influences our mood here.
Some useful links:
www.olserydsgard.se * Nice horse farm!
www.hannaadolfsson.se * Food for party and every day!
www.visiteksjo.se * Eksjö Turist office
www.hammarvidsolgen.se * Kajak, Stuga, Fishing
www.edshultsbygden.se * Edshults community